On this page you will find:
Company Profile
Mission
Partners
Current Tenders
Restaurant Distribution
CSR & Sustainability
Follow us on Social Media
Internships at Concealed Wines
WineTourism.com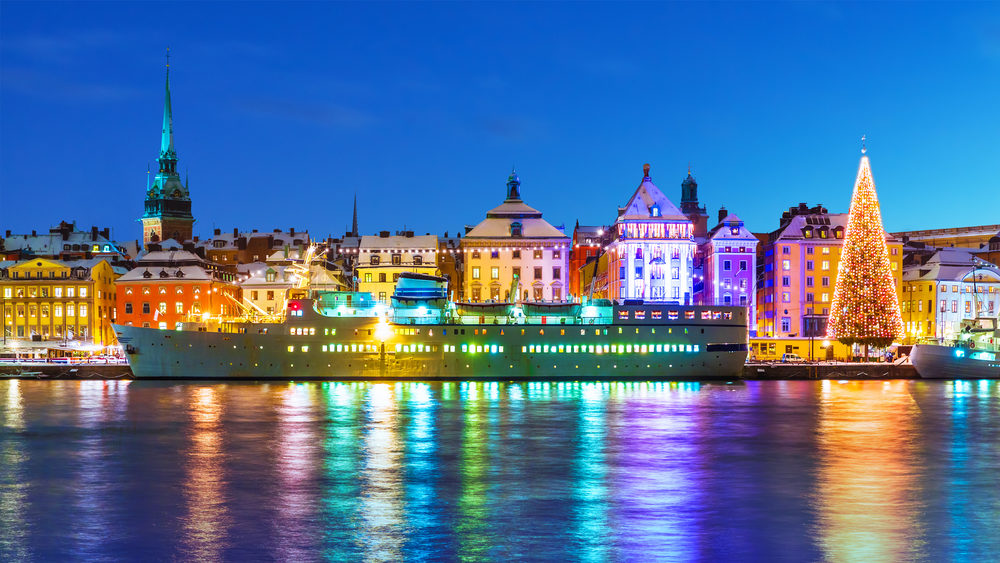 CONCEALED WINES- COMPANY PROFILE
Concealed Wines is an established wine, beer, and spirits importer within Sweden, Finland, and Norway. Our company works with superb producers worldwide, supplying our markets with an excellent range of wine, beer, and spirit products. Based on volumes, our priority clients are the three state monopolies of Systembolaget in Sweden, ALKO in Finland, and Vinmonopolet in Norway. An important activity apart from off-trade distribution is selling directly to restaurants. Today, Concealed Wines sells in restaurants and bars throughout Sweden.
OUR MISSION
Concealed Wines is an established importer in Sweden, Finland, and Norway, with a portfolio of over 60 brands listed throughout these three markets. Our mission is to continue our growth and provide our clients with a diverse range of excellent quality products. In partnership with our suppliers, we want to expand our importation services and become a leading player in the Scandinavian markets.
OUR PARTNERS
We are always on the lookout for partners that are eager to enter into the Scandinavian markets. We intend to establish long-term working relationships with these partners and invest our time and energy into launching their products in the market. We value both sides working together in a combined effort, which will promote success in sales and establish brand recognition within the Scandinavian markets.
We believe good collaboration and communication between supplier and importer is crucial for success in our markets.
CURRENT TENDER OPPORTUNITIES
Concealed Wines is always happy to provide transparency with its market requirements. Information on each market's current product requests can be found on our Current Tender Page. The page is organized both by country and by product category. Read more about current tender opportunities on the link below:
To read the summary of Tenders visit our Blog Page
» See Current Monopoly Tenders
RESTAURANT DISTRIBUTION
An important activity apart from our off-trade distribution is the sales of alcoholic beverages directly to restaurants. Today Concealed Wines sells to restaurants and bars throughout Sweden.
Our primary focus is on the greater Stockholm, Göteborg, and Malmö areas. Since our business establishment in 2008, we have been working with the restaurant business in a small way. However, in 2016 Concealed Wines decided to become a full-house player to restaurants rather than acting as a niche provider.
C.S.R. & SUSTAINABILITY AT CONCEALED WINES
For us, C.S.R., Corporate Social Responsibility, represents sustainable business development with a balance between economic growth, social, and environmental responsibility. At Concealed Wines, C.S.R. comprises human rights, the safety of our employees, sustainability within production, transport and sales, social responsibility to the community, and the promotion of safe and moderate alcohol consumption.
As a supplier to the Nordic monopolies, we actively participate in C.S.R. initiatives based on the Business Social Compliance Initiative.
» Read more about our CSR-Work
FOLLOW US ON SOCIAL MEDIA
A famous philosopher said it correctly, "Content is fire and social media is gasoline." Our enterprise has an impressive assembly of suppliers worldwide, which we continually attempt to stay in touch with. We strive to pass on the understanding of market demand to all our suppliers who have been selling their products in the Scandinavian markets and those looking forward to selling their products in the market. Follow us on Facebook, LinkedIn, and Twitter to get recent updates.
WINETOURISM.COM
Concealed Wines has recently set out on a new business endeavor entering the exciting world of wine tourism through the launch of our site, WineTourism.com. Our new project shares our office space and our entrepreneurial spirit in bringing wine lovers everywhere, a central location for discovering and booking wine tastings and tours worldwide. Whether you are new to wine or an extreme aficionado, we have wine experiences that will entice and delight on every continent.
» Learn more about our startup wine tourism project called WineTourism.com
INTERNSHIP AT CONCEALED WINES
When completing an internship with Concealed Wines, you will gain practical, real-world experience with a reputable company in the wine business. You will also gain experience in how an entrepreneurial-driven company develops new business in various markets with fast growth. Every year, Concealed Wines has a large number of applicants for internship positions. Therefore, if you are interested in an internship with Concealed Wines, be sure to invest time in your initial email approach since the competition amongst applicants is rather high.
» Read more about Internship Opportunities
DRESS CODE
For meeting attendance in our office, please respect our dress code requirements.
MORE INFORMATION
» To Read about the Monopoly System, click here
» Visit our new business endeavor at WineTourism.com, click here
» Introduction movie Concealed Wines (same movie in French or Spanish)
To find out more about Concealed Wines and what we can offer to you as our partner, please click on the various links to the right.