Autumn of 2022 is in full swing now and Systembolaget has published new tenders for the One-time Purchase plan with the launch in Spring 2023! There are great opportunities for producers from Chile, Bulgaria, Spain, Italy, and others to present their wine as well as there is a demand for Beer from USA, UK, and Belgium.
Click the link below to check new tenders together with already published earlier tenders in all Scandinavian markets:
Reach us out if you have any questions or if you have found a tender that interests you. We would be more than happy to help and guide you through the process.
Tender Process in Swedish market
We at Concealed Wines, always try to help our partner producers by supplying them with the right information and supporting them during the whole tender process that might seems long and complicated. We are sure that is not only helpful to get to know the market but also helps to get the perfect results. Therefore, below, you will find a great summary of the tender process and a short description of each step.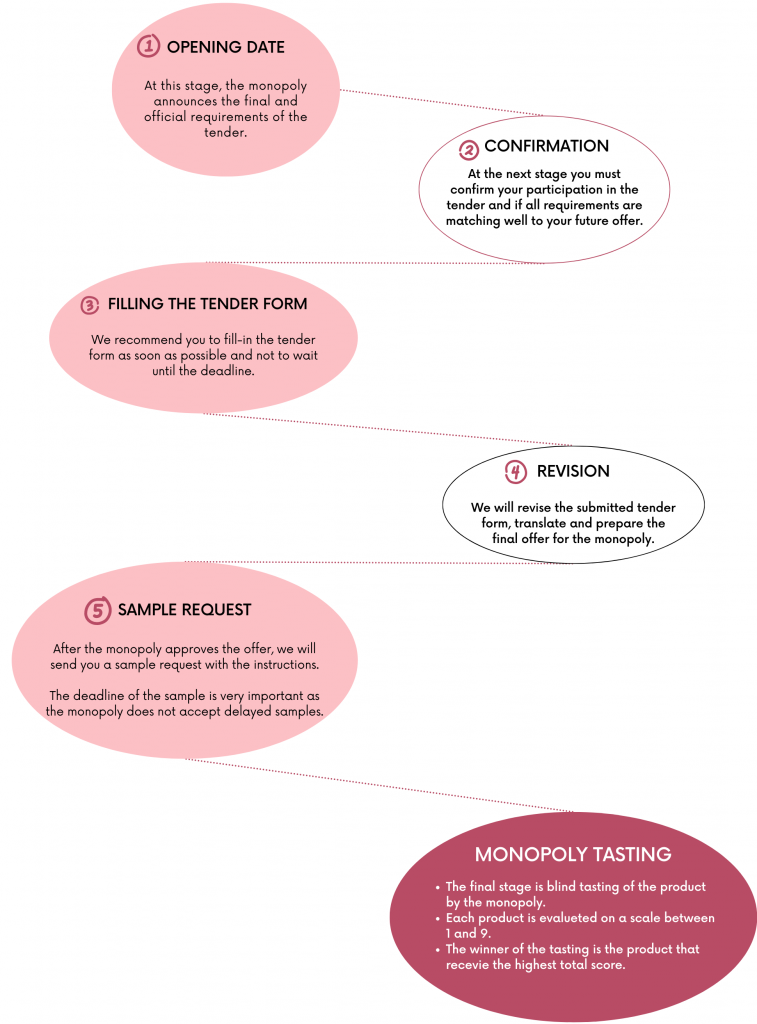 Feel free to drop us email if you have any questions!
I also take this opportunity to wish you a wonderful weekend ahead!
/Polina