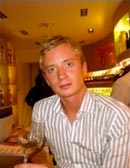 SIMON KÄLLQUIST – COMPRA E VENDAS
Somelier formado em 2003. Simon tem trabalhado como somelier e gerente em renomados restaurantes finos da Suécia e Noruega durante os últimos 6 anos. Simon adora trabalhar com vinho e alimentos, e também gosta muito de viajar bastante para conhecer novos amantes do vinho. Ele é responsável pela compra bem como pelas vendas através do segmento HORECA.
CALLE NILSSON – ADMINISTRAÇÃO E MARKETING
Calle se formou em Administração e Marketing e conseguiu seu título de Master na Universidade de St Andrews, Escócia, em 2007. Calle tem experiëncia prévia trabalhando no setor de IT e Marketing, mas também trabalhou meio período no segmento hoteleiro e em resturantes por 8 anos. Calle é um ávido empreendedor que traz entusiasmo à equipe de Concealed Wines.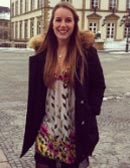 EBBA RÖNNESKOG – OFF-TRADE MARKET PURCHASE
Ebba work together with Emma handling purchase process for the off-trade market. Ebba is Swedish but grown up in France and Switzerland and speak fluent French and English. Ebba has a Bachelor of Science in Business & Hospitality Management from the reknown University Ecole hôtelière de Lausanne. Before Ebba started at Concealed Wines, she worked in the Spa Hotell industry with business development.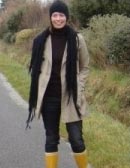 MALIN PIERRE – LOGÍSTICA
Malin trabalha em Concealed Wines desde o inverno de 2009. Ela é a responsável pela logística em Concealed Wines. Malin gosta de trabalhar na Concealed Wines e aprender mais sobre o negócio vinícola.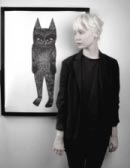 STINA ORUP – GERENTE DE EVENTOS
Responsável pela administração e organização de RP e Mídia bem como outros eventos que a Concealed Wines organiza com seus parceiros. Stina é uma nova trabalhadora na nossa equipe e antes trabalhava em RP e no comércio.