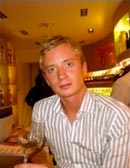 SIMON KÄLLQUIST – COMPRA Y VENTA
Licenciado en 2003, Simon trabajó como sumiller y responsable en restaurantes reconocidos en Suecia y Noruega los 6 últimos años. A Simon le gusta trabajar asociando el vino y la comida, le gusta viajar y entrevistar con los numerosos amantes de vino. Simon es responsable de las compras y está en carga de las ventas para el segmento de la Restauración fuera del Domicilio (Restaurantes y Hoteles).

CALLE NILSSON – MARKETING Y GESTIÓN
Calle està graduado de un Curso de Master de Comercialización y Dirección a la Universidad de St Andrews, en Escocia desde 2007. Tiene también experiencias profesionales para haber trabajado en los sectores Tecnológicos y de Comercialización, también en la administración de hoteles y restaurantes durante 8 años. Calle es un empresario joven y deseoso para conseguir con entusiasmo en el equipo de Concealed Wines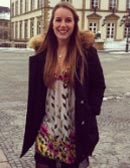 EBBA RÖNNESKOG – OFF-TRADE MARKET PURCHASE
Ebba work together with Emma handling purchase process for the off-trade market. Ebba is Swedish but grown up in France and Switzerland and speak fluent French and English. Ebba has a Bachelor of Science in Business & Hospitality Management from the reknown University Ecole hôtelière de Lausanne. Before Ebba started at Concealed Wines, she worked in the Spa Hotell industry with business development.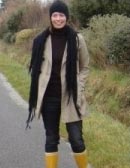 MALIN PIERRE – LOGÍSTICA
Malin está en Concealed Wines desde el verano 2009. Su papel es encontrar las mejores soluciones logísticas para la empresa. Malin adquiere cada vez más conocimientos sobre el vino.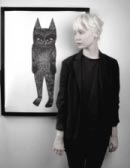 STINA ORUP – COMUNICACIÓN
Responsable de la organización de los eventos con las Relaciones públicas y distintos medios de comunicación, Stina es nueva en nuestro equipo y anteriormente trabajó para las Relaciones públicas y en el sector comercial. Esta en carga también de la organización de eventos con nuestros socios.