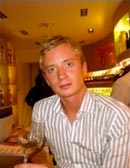 SIMON KÄLLQUIST – EINKAUF UND VERTRIEB
Ausgebildeter Sommelier, Abschluss 2003. Simon hat die letzten 6 Jahre als Sommelier und Restaurantmanager bei etablierten Gourmetrestaurants in Schweden und Norwegen gearbeitet. Simon liebt es, mit Weinen und Speisen zu arbeiten und viel unterwegs zu sein, um neue Weinlibhaber zu treffen. Simon ist für den Einkauf sowie Vertrieb im HORECA-Segment verantwortlich.
CALLE NILSSON – MARKETING UND VERWALTUNG
Calle hat einen Abschluss in Marketing and Management und hat seinen Master 2007 an der University of St Andrews in Schottland erlangt. Calle hat Erfahrungen in den IT- und Marketingbranchen gesammelt, zugleich aber seit 8 Jahren in Teilzeit im Hotel- und Restaurantgewerbe gearbeitet. Calle ist ein sehr engagierter Unternehmer, der seinen Enthusiasmus in das Team von Concealed Wines einbringt.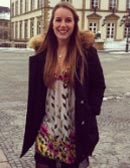 EBBA RÖNNESKOG – OFF-TRADE MARKET PURCHASE
Ebba work together with Emma handling purchase process for the off-trade market. Ebba is Swedish but grown up in France and Switzerland and speak fluent French and English. Ebba has a Bachelor of Science in Business & Hospitality Management from the reknown University Ecole hôtelière de Lausanne. Before Ebba started at Concealed Wines, she worked in the Spa Hotell industry with business development.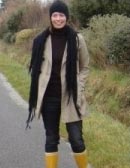 MALIN PIERRE – LOGISTIK
Malin arbeitet seit Sommer 2009 bei Concealed Wines. Sie ist für die Logistik von Concealed Wines verantwortlich. Malin mag ihre Arbeit bei Concealed Wines lernt gerne immer mehr über das Weingeschäft hinzu.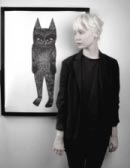 STINA ORUP – EVENTMANAGER
Stina ist verantwortlich für die Organisation und Durchführung von Veranstaltungen im Rahmen der Öffentlichkeitsarbeit, Medienevents sowie anderen Veranstaltungen, die Concealed Wines zusammen mit Geschäftspartnern organisiert. Stina ist neu zu unserem Team hinzugekommen und arbeitete zuvor in der PR- und Werbebranche.